Home

About

Events

Children

Teens

Adults

Registration

Staff

Board

Apply to Volunteer

Friends of the Library

Support the Library

Adopt a Book

Useful Links

For Book Lovers

Check Your Account/Renew Books

Library Catalog

Delaware County Library System

PA Power Library

Online Encyclopedia Britannica

NextReads

Ask Here PA

Download Audio Books

Borough of Swarthmore


Support the Library
Join the Friends
If you are interested in making a donation or joining the Friends of the Library please complete the linked form.
Adopt-A-Book
The gift that comes in all shapes, sizes, and colors!

The Friends of the Swarthmore Public Library Adopt-A-Book Program provides a year-round opportunity to give a gift that can be opened again and again.

Books may be adopted for any occasion: Graduations, gifts in memoriam, birthdays, teacher recognition, or a gift of joy for a new baby.

Stop by the library or print out the Adopt-A-Book Form and mail it in with your check. You will receive a certificate of adoption and a commemorative bookplate will be placed in your adopted book before it becomes part of the library collection.
iGive
If you shop on line, iGive has over 600 well known stores and merchants who donate a percentage of every purchase made through this website to the philanthropy you designate. You can shop stores you know and love like Eddie Bauer, Gap, Barnes & Noble, Dean and DeLuca, The Body Shop, Home Depot and more at no extra charge and often get better savings or free shipping. Go to www.igive.com. For every new member who joins iGive.com and shops within 45 days, iGive will donate an extra $5 to their selected cause.
eScrip
EScrip is another organization that supports non-profits by donating a percentage of purchases to the charity of the purchasers choice. The everyday purchases - food, clothing, gasoline, etc. - really add up. Through eScrip a percentage of your grocery, dry cleaning, gasoline and other purchases goes to Swarthmore Public Library. It works like this: you register any one or all of your grocery loyalty cards, debit and credit cards for use in the program and identify Swarthmore Public Library as your chosen philanthropy. Participating merchants (there are hundreds) make contributions to the library based on purchases made by you using the cards you registered. It is safe and secure and you can go online and track how much you've spent and how much has been donated to the library on your behalf. Go to www.escrip.com.
amazon.com
If you buy from amazon.com, an easy way you can help us is by linking to amazon.com through our website. We get a small referral fee when you click on the amazon.com icon and then buy anything at amazon.com - books, movies, music, etc. Every little bit helps!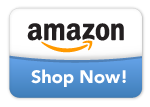 Copyright © 2013 Swarthmore Public Library
Swarthmore Public Library, 121 Park Ave., Swarthmore, PA 19081
610- 543-0436, 610- 543-3171
Fax: 610-328-6699
Swarthmore@delcolibraries.org
Website by Jackie Dering
jkdering@gmail.com